This month is a celebration of progress for women. But progress is a term reserved for an ever-evolving status of change and growth. Because while much has been accomplished, there is much left to do.
As a Black female-owned business, Jidan Cleaning honors the first woman of African American and South Asian descent to be sworn in as vice president. Still, amid the pandemic, women's labor force participation hit a 33-year low in 2021. Both of these milestones speak to the future for working women, and specifically Black women.
Past
When the Nineteenth Amendment was passed in 1920, it did not guarantee full voting rights for all women. That's why for African American suffragists, racial justice and women's rights were deeply intertwined. Early suffrage associations were not accepting of Black voices, so civil rights activists like Fannie Barrier Williams founded their own organizations like the NACW and the NAACP. Throughout history, we see Black women meeting additional challenges, even within already marginalized groups, and rising to find a way toward progress.
Present
Today, women of color are paving the way for generations to follow. Right here in the Philadelphia area, there are leaders, entrepreneurs, and business owners who juggle their work and personal lives with grace, all while promoting equity and enduring the same challenges all women face in corporate America.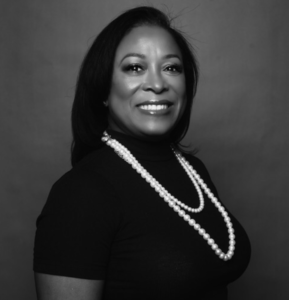 Kristin Smith of Smith Flooring, Inc. began her career as a young mom. Through hard work, education, and relationship building, she now sits as president of a flooring company she co-owns with her husband, James Smith. The company is currently in its 15th year of operation.
"Times will be tough and stressful, but as a true entrepreneur, you never think about quitting. Always be a learner of improvement. Know when you need to accept help or take advice," said Kristin Smith during an interview with General Building Contractors Association.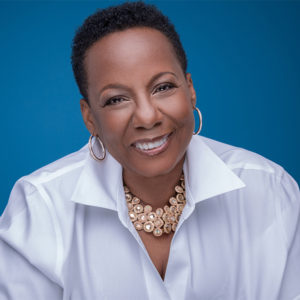 Marjorie Perry is President and CEO of MZM Construction & Management Company, Inc. When she bought the business in 1992, it looked entirely different. She worked through structural, organizational, and staffing moves to build the company into its success.
"You're going to win some days, but most days, you lose, and no one even notices you're working – you just get it done. It's pure perseverance that keeps you going. If you hang in there long enough, your success will come purely by sticking to it," said Perry during a Q&A with Leaders.
Future
Still, less than 10% of Fortune 500 companies are led by female CEOs, and only one of those women is Black. Representation at the highest levels is still needed. The New York Times reported that women's place in the workforce is at risk, largely because women are needed at home during the quarantine. Greater support for working parents will be essential to regaining the ground lost during this time.
It's up to you! Be inspired by the women's examples throughout history and in your own community who are hard at work and making waves. As you find success, be sure to build your business with strong values using these resources for minority-owned businesses and the others listed below.
Reading List for Small Business Owners:
Glassdoor How to Analyze Your Gender Pay Gap: An Employer's Guide
Harvard Business Review How the Best Bosses Interrupt Bias on Their Teams
Forbes Why Businesses Need More Diversity And How Leaders Can Make Workplace Equality A Reality
Wishing you a happy and informed International Women's Day from all of us at Jidan Cleaning!