Patricia Claybrook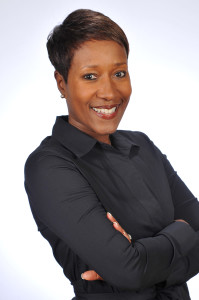 Jidan Cleaning has been fully operational since 2005. Patricia Claybrook left her full-time Director of Business Development position with a local hospice company to run Jidan Cleaning full-time as President and CEO in May 2010. Prior to that, Patricia excelled in her sales and marketing career for over 20 years. She began as a beauty consultant with Mary Kay Cosmetics and advanced to Independent Sales Director in the South Jersey area. Patricia then flourished over the next 15 years as a pharmaceutical and hospice sales representative for companies such as Aventis Pharmaceuticals, Abbott Laboratories, Vitas Innovative Hospice Care, and Life Choice Hospice.
While travelling "in the field" during her previous career, Patricia discovered a true need in the business world for professional cleaning services. Jidan Cleaning is a rising success in the South Jersey and Philadelphia metropolitan areas because of her versatile skill set, which includes: marketing, customer service, territory management, relationship cultivation, communications, and sales plan implementation.
Ms. Claybrook graduated from Franklin and Marshall College in 1984 with a B.A. in Sociology. Her awards, press clippings, and certifications include:
Named as #30 in "Philadelphia 100," the top 100 fastest growing companies by the Philadelphia Business Journal, 2014
Board of Directors, Greater Philadelphia Chamber of Commerce
Named as "Minority Business Leader," Philadelphia Business Journal, 2014
Top 25 in South Jersey Biz "Women to Watch,", March 2014
"Minority Supplier of the Year," by The Pennsylvania-New Jersey-Delaware Minority Supplier Development Council (MSDC), 2013
Selected as "Minority Partner," of the CEO Access Network with the Greater Philadelphia Chamber of Commerce, 2013
Supplier of the Year by MSDC, 2013
Alumna of the Goldman Sachs "10,000 Small Businesses," entrepreneurial program, September 2013
New Jersey Small Business Development Centers "2012 Annual Small Business Growth Success Award"
South Jersey Biz Magazine's "Best of Biz, Janitorial Service," 2011
Profiled in South Jersey Magazine's  "Business Women to Know," (Volume 6, Issue 7)
Certified as a Minority Business Enterprise, MBE by the Minority Supplier Development Council of PA-NJ-DE
Certified as a Small Business Enterprise, SBE by the State of New Jersey
Certified as a Minority/Women's Business Enterprise M/WBE by the State of New Jersey
Jared Brookens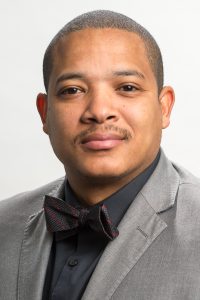 Jared Brookens, Jidan Cleaning's Operations Manager, is an effective leader that ensures all projects are completed efficiently, are within budget, and delivered on time. He manages the day-to-day business plans within the framework of the company's core values and handles all logistics regarding our cleaning and maintenance services.
Jared is skilled at identifying, developing and implementing best practices that improve employee performance and contribute to Jidan Cleaning's high-quality control standards while simultaneously supporting our client relationships. As our operational point person, Jared follows up with customers and resolves any account questions or concerns. When you contact Jared, you'll discover for yourself his responsive and meticulous attention to detail.
Additionally, Jared fosters relationships and creates new prospects for the business by attending events and other networking functions throughout the southern New Jersey and metro Philadelphia areas.
Before joining Jidan Cleaning in 2015, Jared held a management position in operations at the University of Pennsylvania.