Patricia Claybrook, President and CEO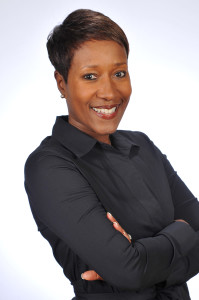 Jidan Cleaning has been fully operational since 2005. Patricia Claybrook left her full-time Director of Business Development position with a local hospice company to run Jidan Cleaning full-time as President and CEO in May 2010. Prior to that, Patricia excelled in her sales and marketing career for over 20 years. She began as a beauty consultant with Mary Kay Cosmetics and advanced to Independent Sales Director in the South Jersey area. Patricia then flourished over the next 15 years as a pharmaceutical and hospice sales representative for companies such as Aventis Pharmaceuticals, Abbott Laboratories, Vitas Innovative Hospice Care, and Life Choice Hospice.
While traveling "in the field" during her previous career, Patricia discovered a true need in the business world for professional cleaning services. Jidan Cleaning is a rising success in the South Jersey and Philadelphia metropolitan areas because of her versatile skill set, which includes: marketing, customer service, territory management, relationship cultivation, communications, and sales plan implementation.
Ms. Claybrook graduated from Franklin and Marshall College in 1984 with a B.A. in Sociology. Her awards, press clippings, and certifications include:
Named as #30 in "Philadelphia 100," the top 100 fastest growing companies by the Philadelphia Business Journal, 2014
Named as "Minority Business Leader," Philadelphia Business Journal, 2014
Top 25 in South Jersey Biz "Women to Watch,", March 2014
"Minority Supplier of the Year," by The Pennsylvania-New Jersey-Delaware Minority Supplier Development Council (MSDC), 2013
Alumna of the Goldman Sachs "10,000 Small Businesses," entrepreneurial program, September 2013
Certified as a Minority Business Enterprise, MBE by the Minority Supplier Development Council of PA-NJ-DE
Certified as a Small Business Enterprise, SBE by the State of New Jersey
Certified as a Minority/Women's Business Enterprise M/WBE by the State of New Jersey
Maurice Claybrook, Chief Operations Manager
Bringing 31 years of management and leadership experience, Mr. Claybrook's vast knowledge of operations and contract compliance enables us to meet clients' various project goals. By employing strategic and creative, cost-effective solutions, we also provide a seamless process in consistently exceeding cleaning industry standards.
Prior to joining Jidan Cleaning, Mr. Claybrook served as a Senior Partner at Jay & EM Enterprises with demonstrated successes in creating and implementing marketing strategies for the Caribbean region customer base. In addition, he created and conducted onsite training sessions for associates on strategic methods of productivity and best practices increasing daily operations efficiencies in budgeting, forecasting and human resources.
Denise Liburd, Operations Manager
Denise Liburd joined Jidan Cleaning in 2019 as the Operations Manager. With more than 20 years of experience in organizational management, marketing communications and program development, Ms Liburd possesses resilient interpersonal skills fostering internal and external relations with a focus on professional staff development training and strategies. Her background in construction management and budget development and execution make her a valuable asset to the Jidan Cleaning team.
Ms Liburd manages the day-to day operations and works closely with the executive team to analyze and improve organizational processes, productivity and efficiency. She also identifies, develops and implements best practices that contribute to Jidan Cleaning's high-quality control systems. With exemplary communication skills, she fosters an environment that builds positive relationships with clients as well as her team to maintain our extraordinary employee culture.
Kiisha Jennings, Business Development Specialist
Kiisha Jennings joined Jidan Cleaning in 2018 as a Business Development Specialist. She works closely with the CEO and COO in procuring commercial, federal government, and state and local contracts to grow Jidan Cleaning's diversified profile.
With over 20 years of progressive experience excelling in a top tier, international law firm and in management consulting, Ms Jennings is a proven resource for business leaders in operational effectiveness, process improvements, and best practice implementation. She also drives company expansions by analyzing business models, automating processes, and systemizing operational structures.