Simple Cleaning Tips to Ease Your Allergies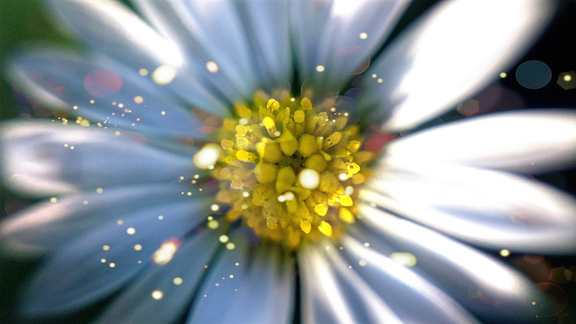 April showers bring May flowers and blooming trees and fresh cut grass. And a whole lot of pollen too.
If you are one of the millions of allergy sufferers, spring may not be your favorite time of the year especially if you have seasonal triggers.
In addition to pollen, common allergens are constantly moving around in the air you breathe both inside and outside. They can also collect on surfaces all over your home and office making your allergy symptoms even worse.
The good news is that there are many simple ways that you can change your cleaning practices to reduce allergens and ease your sneezing and wheezing – all year long.
Here are a few solutions:
Clean thoroughly. Remember to clean the often-missed spots where dust collects including ceiling fans, windowsills, window frames, and the tops of doors.
Declutter. Organize the places you spend the most time at home and the office. Remove clutter and unused items on your desk,  in your bedroom, and anywhere you spend a lot of time. This will help reduce the places that dust and dust mites can accumulate.
Fragrance. There is a growing number of people that have fragrance sensitivities or allergies. If smells bother you, try to avoid cleaning products that contain fragrance (and personal products such as perfume, body wash, and lotions). Let coworkers and friends know about your sensitivities, so they can avoid bringing them into your workstation or home.
Carpets and Upholstery. In addition to regular vacuuming, have your carpets and upholstery professionally cleaned every four months. This will get rid of dust, dust mites and other trapped particles and ensure healthier indoor air.
Mold. Be sure to keep spaces well ventilated and moisture free reducing the risk of mold growth.
Keep the windows closed. When pollen counts are high, keep windows and doors closed as much as possible to prevent it from getting into your home or office.
Along with these cleaning tips, you can also ease your allergies by purchasing an air purifier. A purifier with a HEPA (high-efficiency particulate) filter for your home and office can remove over 90% of allergen particles in the air.
Many people suffer from allergies all year long, and spring environments often add to their misery. Changing a few routine cleaning practices can help alleviate many triggers and keep allergy symptoms to a minimum.
Connect with us:


Share our post: