Though I'm not sending kids back to school this year, September still gives me that fresh-start feeling and the enthusiasm to learn something new. And as a small business owner, there's always more to learn – both personally and professionally. But, just like you, I'm way too busy to go back to school. At least in the traditional "sit in a classroom" kind of way. Luckily, in today's digital world, you don't have to. There are plenty of eLearning websites where you can find training on any subject. And you can do it from almost anywhere.
Whether you want to get better at taking family photos. Or you want to brush up on the latest marketing practices to help you with your business. Building new skills – on your own time – requires little more than a login.
And, with so many devices and wifi options, you can do it from your computer, phone or tablet right from your home or local coffee shop. Or better yet, with your feet in the sand on the beach.
So, if you want to explore a topic just for fun or solve a problem in your business, these 5 eLearning platforms are guaranteed to make you smarter.
 eLearning Websites
Udemy – with over 55,000 courses, you can learn almost anything that relates to your business here. From sales practices to operations and finance, once you enroll in a program you have unlimited access. Take as long as you need with each class.  Some courses are free, and others are inexpensive ($10 and up). Be sure to check out the reviews for each course to get feedback from other consumers. Some are highly rated, and some aren't. Their support team is available via email.
Lynda.com – owned by the social site LinkedIn, it's a membership-based learning platform with video courses taught by leading industry professionals. They offer free, trial memberships and have special group rates for business, higher education, and government teams. Individual memberships start at $25 a month for basic or $37.50 for premium. They also offer discounted yearly rates and make it easy to access a live person for questions with their call-in support number.
HubSpot –  a client relationship management tool (CRM) that offers free training through their HubSpot Academy. With topics on marketing, blogging, social media and more, their current, practical knowledge base is easy to understand for all types of learners. There are also certification programs if you want to take your skills to the next level. Free users only have access to support through the HubSpot community forum.
Coursera – partnering with universities and education organizations, this platform has more than 2,000-courses in over 180 subjects. And they also provide degreed programs in business, computer and data science. Prices for individual courses run between $29-$99 while degreed programs can be up to $25,000. You can reach their support via email.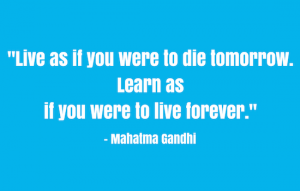 Mixergy – if you want to learn from other entrepreneurs, this site is for you. With over 1,000 interviews (free podcasts), there is a download for everyone here. Their courses (with paid membership) are taught by a variety of experienced mentors that have founded their own successful companies. With a premium subscription at $399 a year or $49 a month, you can get all the interviews and courses and listen to them on the go. You'll have to use the form on their site to contact them.
These free and low-cost websites make it convenient for you to take that photography class that you've always wanted to or learn about the latest business management and social media tools.
With eLearning, you can go back to school this September too!
Was this article helpful? Pass it on.